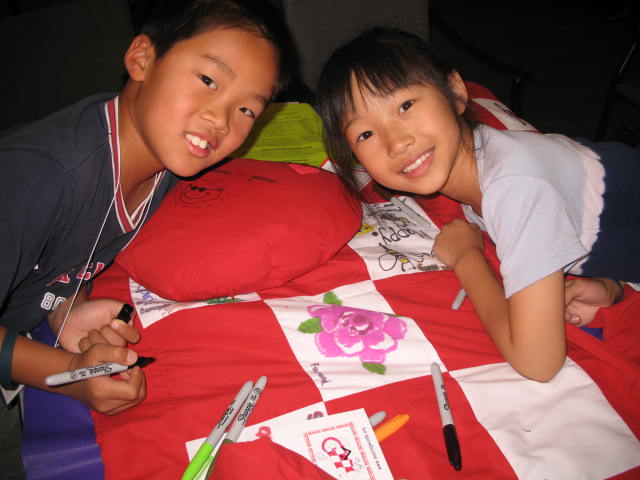 How far would you go to support a cause which you deeply believed to be important, life giving, and esteemable?
After a trifecta of trauma which occurred in a 10-month period shook my family to its core,
I experienced a calling on the beach where I heard the word, "SOARINGWORDS." Instantly, I saw and felt my life's purpose: I was born to help people find strength and courage to never give up even in the midst of life's greatest challenges. I was determined to leverage personal setbacks and trauma, times in which people felt bereft of hope, to help them experience resilience and agency in order to flourish. 
Twenty-two years later, Soaringwords has grown slowly, purposefully, and steadily to blossom into a well-loved movement that has already inspired more than 500,000 children, families, adults, seniors, and health care professionals around the world to take active roles in their self-healing to experience greater physical, emotional, and mental well-being. 
As the ho-ho-ho happy holidays have arrived, it's a natural time to ponder what it means to give of oneself. What are the best gifts in life? And what do you want to support in the coming year? 
On Giving Tuesday, I hope you will join me and Soaringwords to help individuals in marginalized communities learn how to take active roles in their self-healing in order to experience greater health equity. Since 2000, we've led in-person programs in more than 196 hospitals, numerous schools, and for 150,000 employees at companies. Then, when COVID hit, all the in-person events stopped. My team and I pivoted and we spent the past three years creating, polishing, and leading the SOARING into Strength Positive Health Initiative—a series of 23 virtual workshops with the leading experts in the world, designed to teach people how to experience greater self-compassion, gratitude, resilience, post-traumatic growth, and the healing power of positive narrative in order for them to become the heroes and heroines of their life. 
Recently, I heard the winter holiday festivities (Thanksgiving, Christmas, and New Year) described as "the Bermuda Triangle." This year, as the holiday consumer-centric messages kick into overdrive with attendant flashing lights and exquisitely wrapped gifts, many people feel lost in a fog of isolation, depression, and despair—all of which are exacerbated during the holiday season. 
During these turbulent times, many people are experiencing significant mental health challenges. Soaringwords is partnering with health and human service agencies, hospitals, and companies to reach as many people as possible in order to give them strength and hope to flourish. Your donation will help us inspire many people to learn simple tools based on Positive Psychology. 
By generously supporting Soaringwords, you will help us inspire many people to never give up. Together, we can make a difference in the lives of individuals in marginalized communities by connecting them to their innermost strength, hope, and joy. Donate to Soaringwords HERE.
I'm sending you strength and love.
Soaringwords is the power to heal.
Lisa