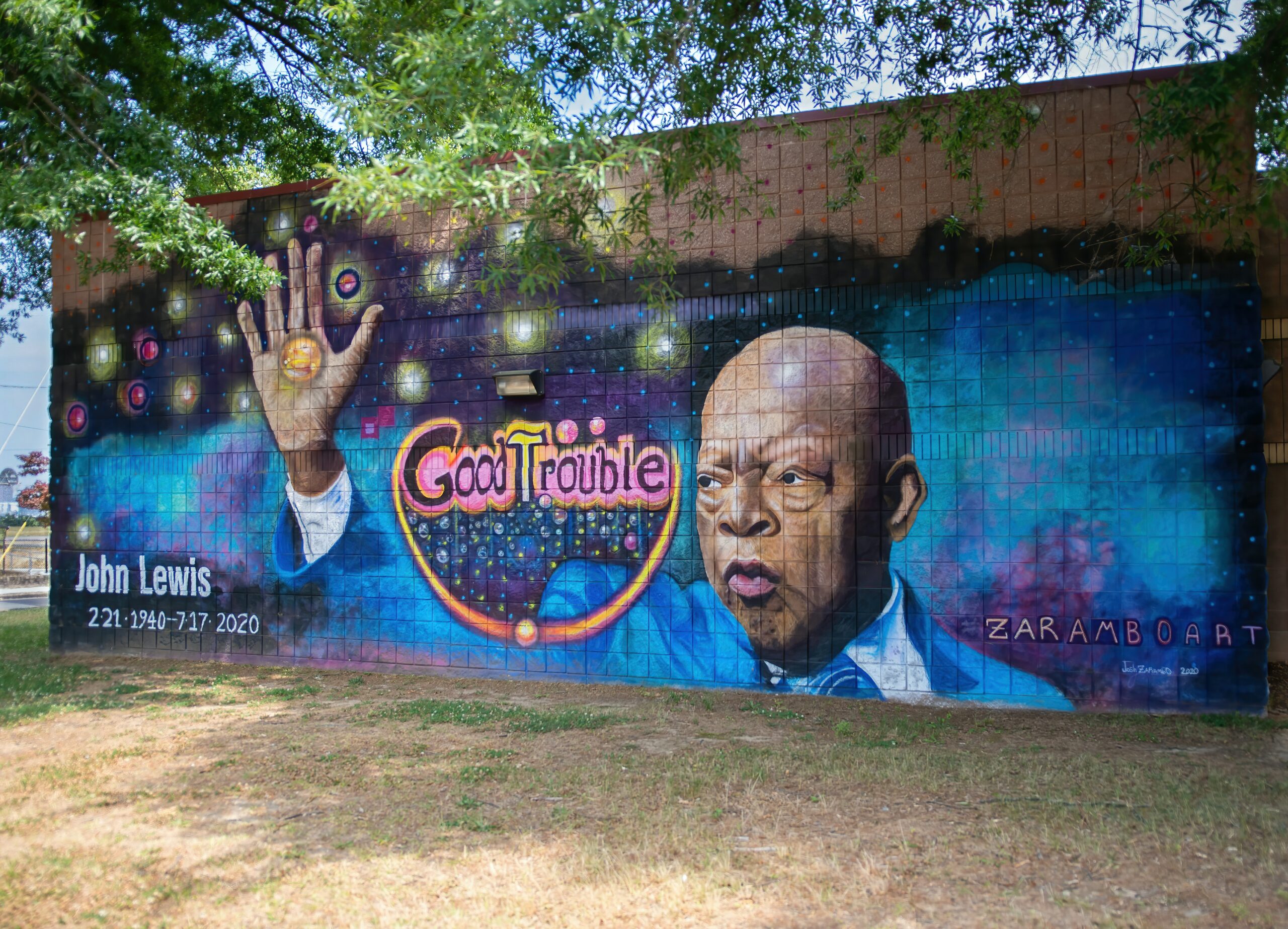 John Lewis was a civil rights leader who dedicated his life to advancing the rights of Black people in the United States. Although he died on July 17 at the age of 80, his bold legacy of getting into "good trouble" has continued to be a rallying cry for each of us to fight systemic racism and prejudice against any people. He said, "I believe in freedom of speech, but I also believe that we have an obligation to condemn speech that is racist, bigoted, anti-Semitic, or hateful."
Now is the time that each one of us can and must play a part to ensure that we help topple the systems of oppression that create and perpetuate separate and unequal realities based on the color of peoples' skin, religious beliefs, the neighborhoods in which they live, or the amount of money they possess.
John Lewis stated, "Freedom is not a state; it is an act. It is not some enchanted garden perched high on a distant plateau where we can finally sit down and rest. Freedom is the continuous action we all must take, and each generation must do its part to create an even more fair, more just society."
John Lewis was beaten and arrested as a Freedom Rider in the early 1960s, he galvanized seas of people alongside Martin Luther King Jr. at the 1963 March on Washington, and spent nearly four decades championing the causes of marginalized communities as a member of the US House of Representatives representing the state of Georgia. While his life was not an easy road to travel, it was a glorious life—a life defined by meaning and purpose. His words inspire me to be a force of change to help heal what is broken in this world and these words are so important for all of us to remember, especially during these divisive times.  
As Lewis said, "You are a light. You are the light. Never let anyone—any person or any force—dampen, dim or diminish your light. … Release the need to hate, to harbor division, and the enticement of revenge. Release all bitterness. Hold only love, only peace in your heart, knowing that the battle of good to overcome evil is already won."
So today, in honor of John Lewis' birthday, let's all commit to taking action to get into good trouble. As he so eloquently said, "When you see something that is not right, not fair, not just, you have to speak up. You have to say something; you have to do something."