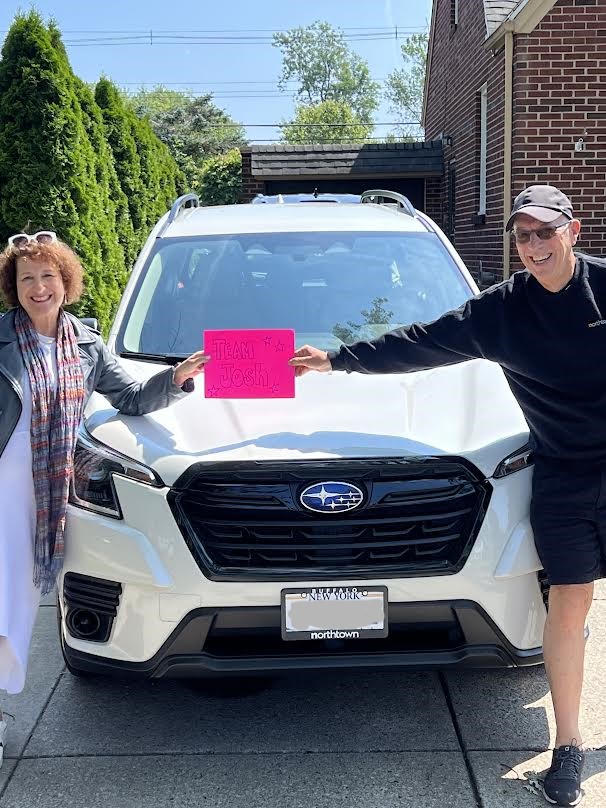 I've never been a car person. But when I was in college, my parents bought me a used car. This is when I discovered how expectations play a significant role in how we process information. That's because, before I saw the vehicle, my dad casually mentioned that it was a red sports car. Now, although it was sporty and fire-engine red, I don't think anyone would mistake that well-worn Pinto for a Corvette!
Recently I embarked on an impromptu road trip to deliver a brand-new used car (I love oxymorons, don't you?) to my younger son who needs a car to get to the hospital each morning well before his 6 a.m. shift begins. Because Josh is doing his medical residency working 12 days on and two days off, my husband and I needed to bring the car to our son.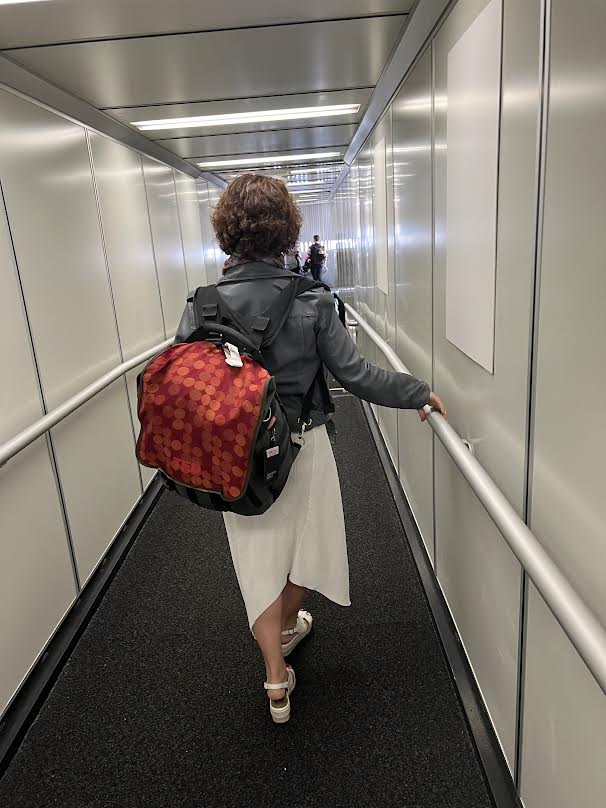 After the airlines received billions of dollars in pandemic funding, it's appalling that they keep inventing new schemes to take advantage of customers with escalating fares and not-so-hidden charges to gouge the paying public. Before purchasing tickets for a 55-minute flight from New York City to Buffalo, I read the fine print which stated that carry-on bags for the overhead bin required a hefty $65 fee. That's when I defiantly decided to bring a large backpack to avoid that exorbitant charge. 
I know it's kind of immature, but sometimes when I'm told I can't do something (like put an innocuous carry-on bag in the overhead compartment) I want to prove them wrong. Timing is everything. I also had the need to prove to myself that I'm capable of traveling light after bringing way too many belongings to my vacation and conference in Vancouver (read more about that in THIS blog post).
As we threw some belongings together for our 36-hour trip, I noticed my husband quickly filled his ridiculously small carry-on bag. He was forced to buy it when Air Canada decided that carry-ons should be smaller than a shoe box. His shrink-wrapped carry-on is so small that—once he stashed his toothbrush, a clean pair of undies, and change of shirt—his bag was practically full.
We flew into Buffalo so we could drive the new-used car down state to our son's apartment in Brooklyn. The flight was uneventful, as was the taxi to the car salesperson's home. When we pulled up to the house, we were a bit concerned because there was no sign of a white Subaru in the driveway. That's because the salesperson was at the gas station filling up the tank. After signing all of the official documents to purchase the car, we stopped at the Buffalo AKG Art Museum for a quick visit and lunch. It was a positive intervention to see several of my favorite artists nestled in the beautiful building that just underwent $230 million of renovations.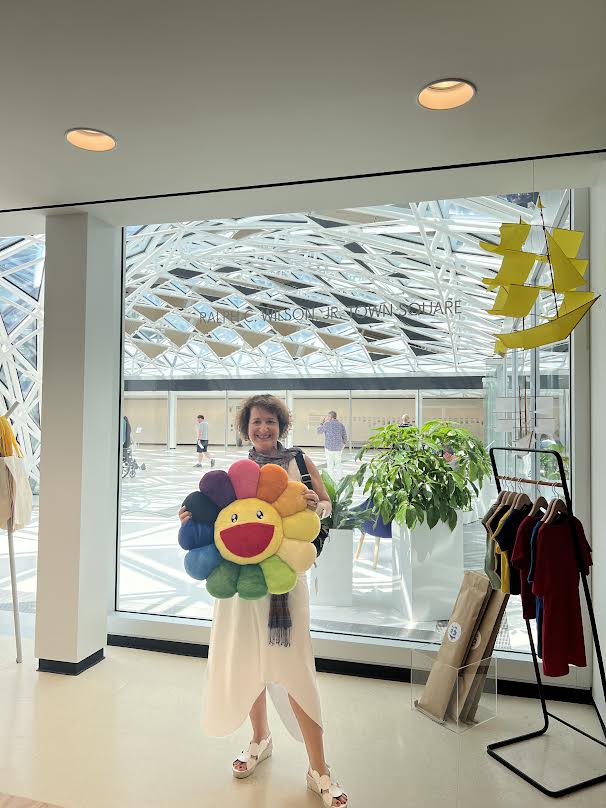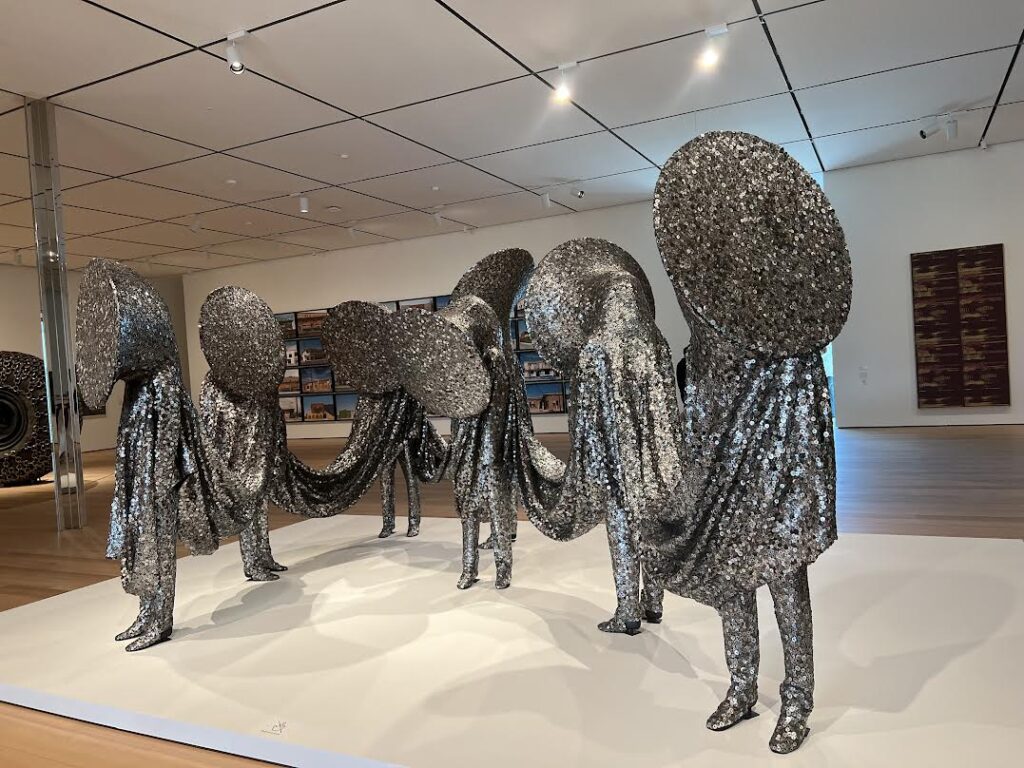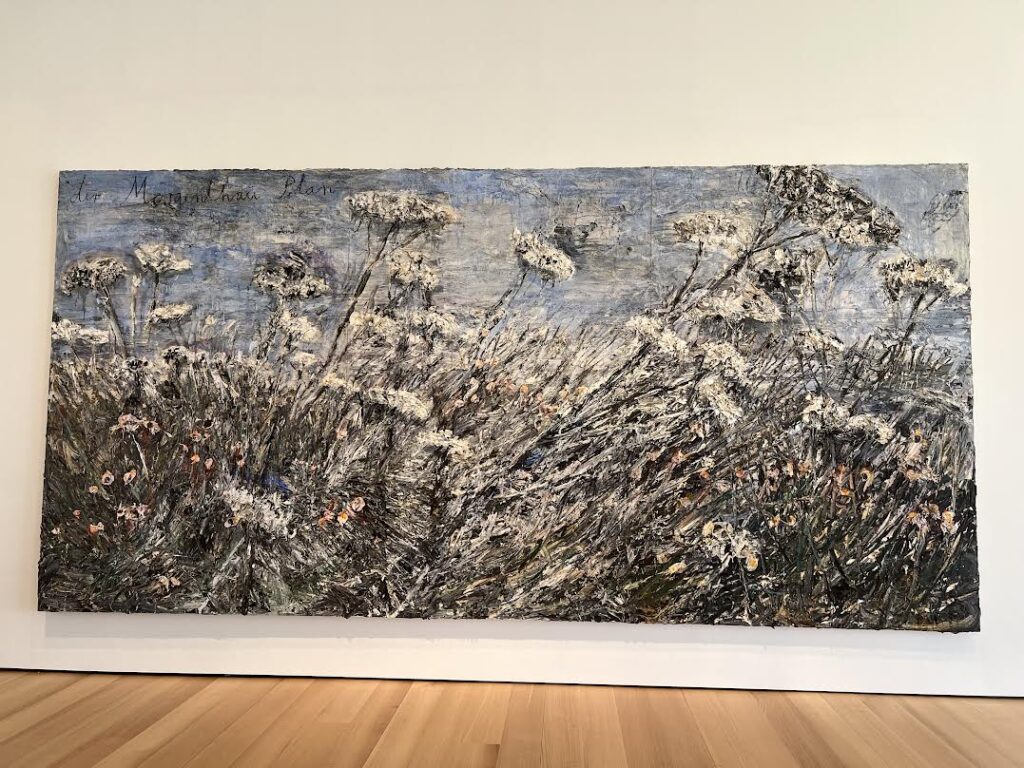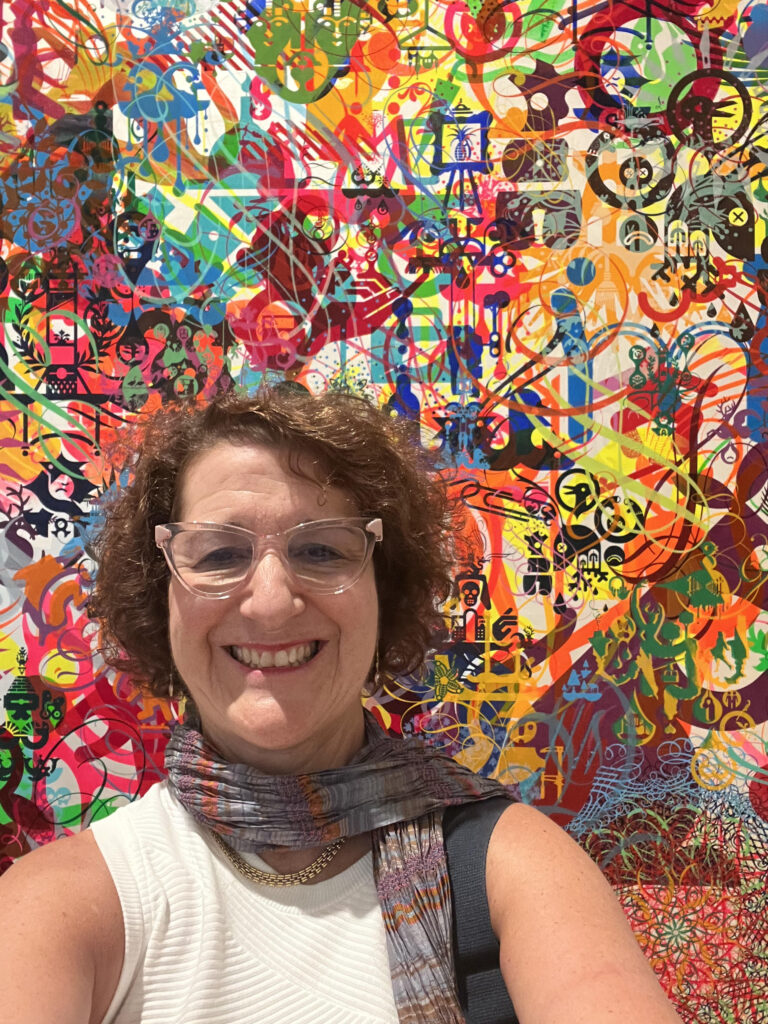 Four hours later, we arrived at the Hampton Inn in suburban Binghamton, the halfway point of our road  trip. After a thirty minute swim, I felt settled in my body. It was interesting to go to a Panera Bread and then head to the local AMC movie theater to catch Oppenheimer. In New York City, we tend to walk everywhere or jump in a subway. Here we were posing as suburbanites driving everywhere in our son's new car! 
Eleven hours later, after an early morning swim, we were back on the highway checking out all the radio stations while heading home. After finding a coveted  parking spot a couple of blocks away from my son's Brooklyn apartment, I grabbed a well-deserved 16-ounce cappuccino. I felt nostalgic remembering my first brand-new used car and happy that we were able to give our doctor in training a set of wheels so he can travel to the hospital before the break of day in order to complete his five-year orthopedic surgery residency.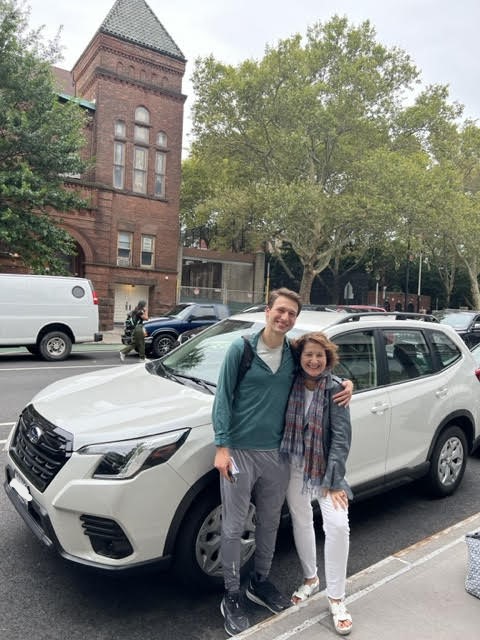 Life is about showing up. Although I know that I would go great distances for both of my sons and many of my friends and chosen family members, it's nice when life gives us the opportunity to show up and make a difference. On the road of life, it's these significant actions that resonate across the miles.
I'm sending you strength and love,
Lisa