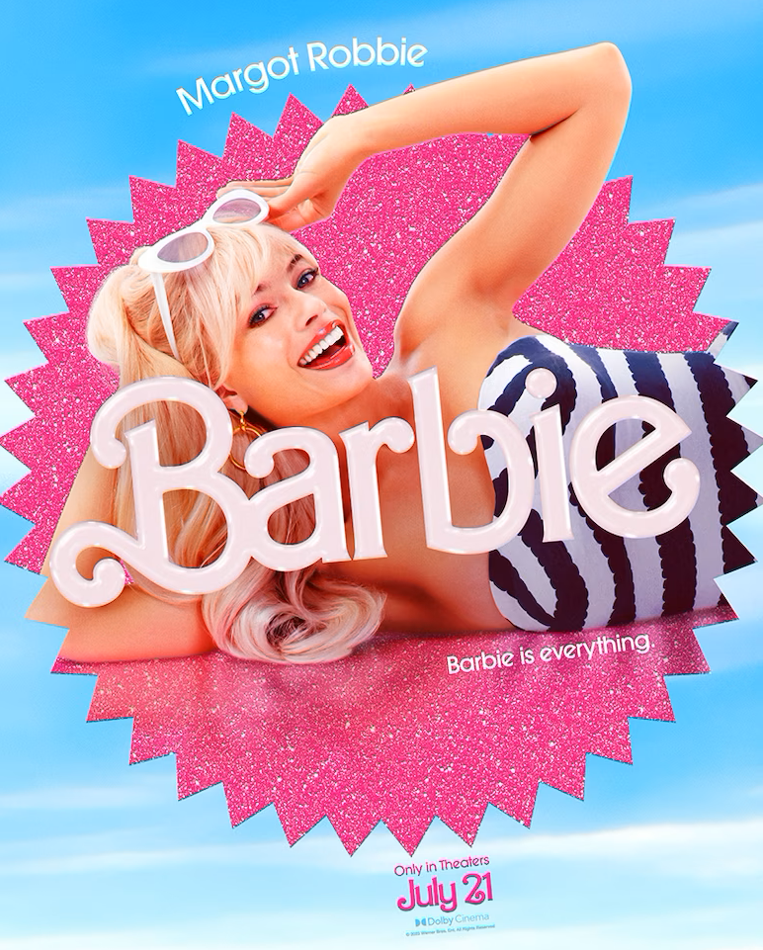 Barbie has returned with a wink to her effervescent magenta halo. Barbie-mania is upon us as months of frenetic pre-launch movie publicity gleefully dominate social media, billboards, and editorials, engulfing us in a magenta tsunami. Vogue even named 2023 the Summer of Barbie and Pantone named Viva Magenta the color of the year. The film's director, Greta Gerwig, skillfully neutralized the most toxic and controversial Barbie attributes—her biologically impossible anatomy, antiquated gender obsequiousness in fawning over Ken, and a wardrobe that puts Project Runway to shame—by transforming all of these Barbie-isms into a whimsical, comedic tour-de-force that's as refreshing as sipping pink lemonade while enjoying a cool summer breeze. 
Inventor Ruth Handler created the Barbie doll in 1959, naming the doll after her daughter Barbara. In the late 1960s as the feminist movement garnered momentum, Mattel gradually acquiesced in the 1990s by giving Barbie more powerful personas such as President Barbie, Doctor Barbie, and Astronaut Barbie, achieving anything she could dream of while still resplendent in pink.

As a young girl, I spent hours playing with my Barbie doll and her younger sister and sidekick, Skipper. I would make up intricate plots and orchestrate the action, my friends always following my playbook much to my delight. Recently, while visiting the pop-up Museum of Failure in Brooklyn, I discovered a shocking story about young Skipper. In 1964, Mattel introduced the Skipper doll—always on the lookout for the next big product innovation that would motivate people to buy more toys and accessories. By the mid 1970s, the company decided it was time to give her a make-over, so they created the Growing Up Skipper doll. When girls rotated her left arm, she grew an inch and sprouted breasts. Rotate the arm backward, and she returned to her prepubescent self. Consumers immediately expressed outrage at Mattel for sexualizing a doll and Va-voom Skipper hit the skids as fast as you could say "Maidenform training bra!" 
The best part of the movie is the fact that Barbie-licious Margo Robbie—a breathtakingly talented actor who also has a scene-stealing cameo this year in "Asteroid City"—wanted to debunk the tyranny of idealized beauty and show us that girl power can be a force to be reckoned with. 
Taking a move from the "Thelma & Louise" playbook, Greta and Margo are probably driving a pink convertible all the way to the bank.
I'm sending you strength and love,
Lisa