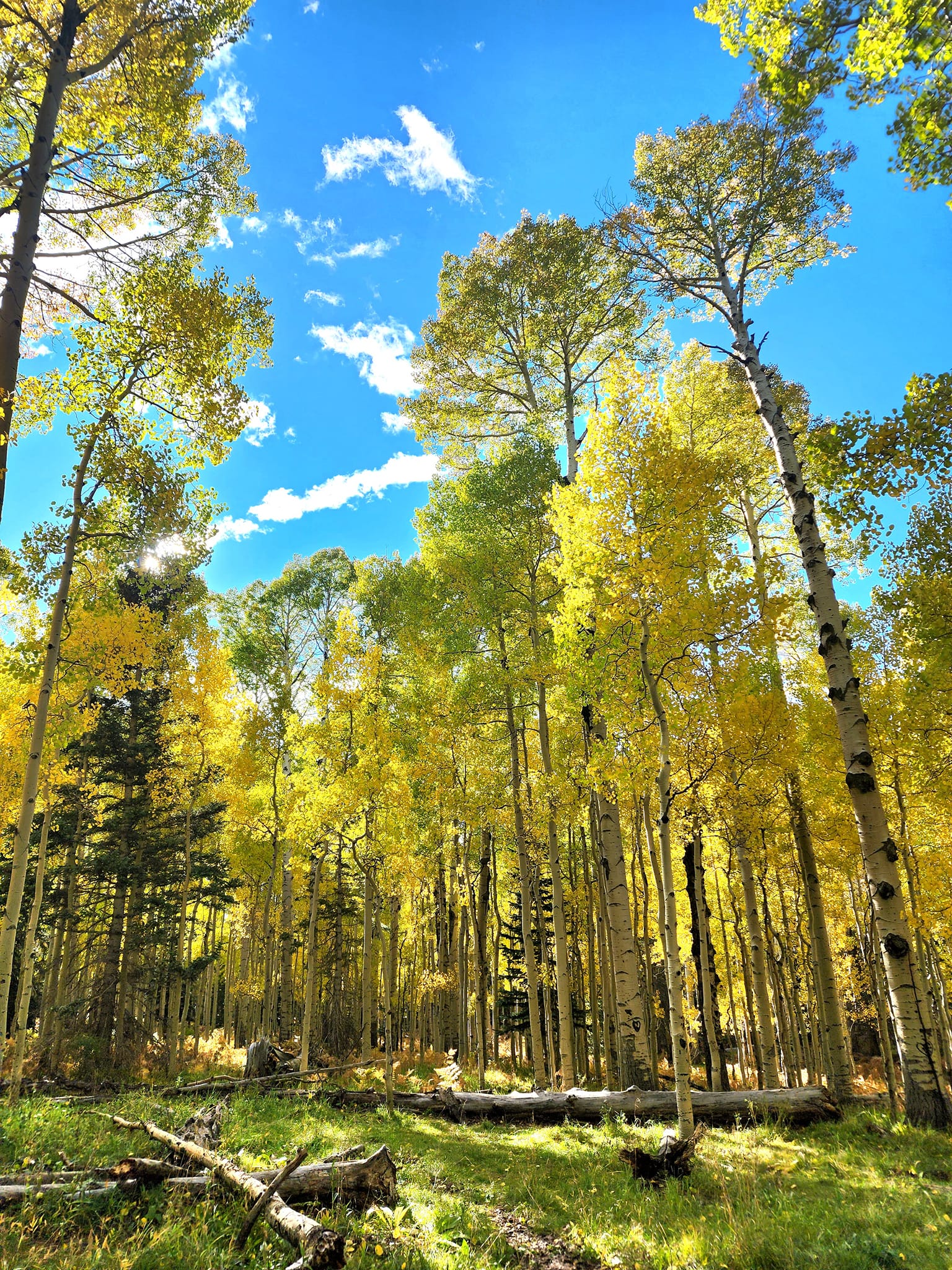 Living next door to Central Park for 37 years, I have discovered that I feel different on days when I walk through the park. Even taking an 18-minute walk instead of pounding the pavement has a significantly different impact on my mood and my energy level. As a Positive Psychology practitioner and thought leader who has led workshops for more than 500,000 children, families, adults, seniors, and health care professionals to inspire them to take active roles in self-healing, I am most interested in common-sense practices that have stood the test of time. Forest Bathing is an accessible, no-cost, awe-inspiring practice that enhances one's physical, emotional, and mental wellbeing. Shinrin Yoku, forest bathing, began 40 years ago when the Japanese Ministry of Agriculture encouraged people to improve physical and mental health by walking in soothing, natural settings—no fancy clothing or hiking gear required and no extensive training necessary. All you need is an open mind and open, natural space. Just like when we eat healthy foods that nourish us, or get a good night's sleep, forest bathing has many scientific benefits.
Due to modernization and the proliferation of urbanization, many people living today suffer from Nature Deficit Disorder as a result of spending most of their lives indoors, far removed from nature and natural settings. The Journal of Psychology Science states that taking a one-hour walk in nature can improve attention span and memory by 20 percent. Within minutes of embarking on a forest bathing walk, one can experience a powerful, positive subtle shift. When we turn off electronic devices and enter a natural setting with the intention of being fully present to the wonder of the experience, nature meets us in unexpected and delightful ways. Simply put, when we walk outdoors, it amplifies all of our senses, which has a positive cascading impact on our health. We can SEE light dappling through the tree canopy as the clouds dart across the sky. We can HEAR the sounds of bird song, insects chirping, and even delight in the sound of our shoes crunching on fallen twigs along a path. We can SMELL flowers, pine, and other strong earthy scents. We can TOUCH verdant moss or the velvety texture of a leaf, feel the icy cold dew on blades of grass. We can TASTE the pure air. In our modern lives, we often crave novel experiences. That's why it's refreshing to note that forest bathing is never the same experience twice because nature is constantly evolving—just like we are. Just as the seasons morph into each other we observe different color palettes and topography—explosive color in the fall, spring, and summer seasons and a dazzling white landscape in winter—forest bathing can be simultaneously energizing and relaxing, often in the same walk. 
There are numerous health benefits of forest bathing including a sense of awe and wonder with nature's majesty. Psychologist Mikhail Cziksentmihaly calls this FLOW state; when we become so engrossed in an activity that we lose a sense of time. Being in nature decreases stress hormones and stimulates positive emotions. With each step, we can enhance our mood while minimizing negative or depressing thoughts and rumination. Trees help boost our positive response by omitting organic compounds called phytoncides which can boost the human immune system. Several species of conifers such as evergreens, pine, cedar and spruce trees omit phytoncides which provide additional oxygen which leads to mood elevation.
In the months following my brother Gary's sudden death, my mother's friends took turns coming to the house to sit with her or take long walks together through local parks. These forest bathing outings gave Mom a reason to get out of bed and it gave me tremendous comfort to know that her best friends were accompanying her as she literally walked her way through grief.
Forest bathing is simple, elemental, and available to anyone. Once you leave the concrete jungle behind you can step into a verdant landscape ready to enhance your mind, body, and spirit.
I'm sending you strength and love,
Lisa