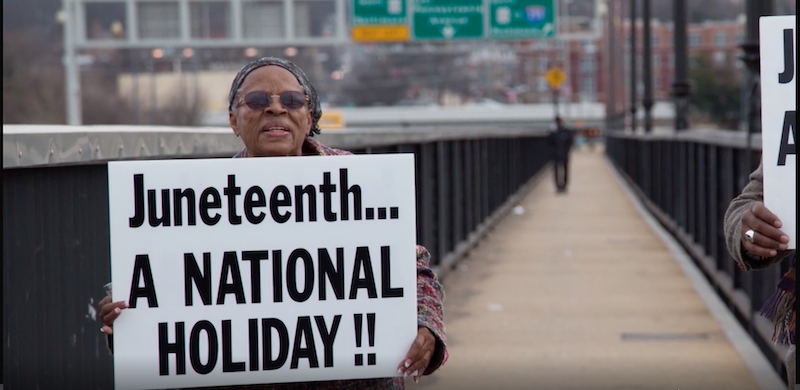 As we ushered in the new millennium, I noticed the proliferation of hundreds of ridiculous and bizarre national holidays that have sprung up, the brainchild of some trade associations and people with weird sensibilities. These actual holidays (you can't make this stuff up) include doozies such as National Spaghetti Day, National Zipper Day, International Nose Picking Day, and World Nutella Day, to name but a few.
However, every now and then, an innovation comes along that fills an important void. Such is the case with Juneteenth, our latest national holiday commemorated on June 19. The purpose of this Federal holiday is to recognize and celebrate the abolition of slavery when enslaved people were freed in Texas, the last state in which the Emancipation Proclamation went into effect. In 2016, 89-year-old Opal Lee walked from her home in Fort Worth, Texas to Washington D.C. in an effort to have Juneteenth declared a national holiday and bring awareness to this important date and what it stands for in the pages of American and Black history. Ms. Lee traveled 2.5 miles each day to symbolize the two and a half years that black Texans waited between when President Abraham Lincoln issued the Emancipation Proclamation on January 1, 1863, and the day that message arrived on June 19, 1965, in Galveston, Texas where Black people were still enslaved. In 2021, 96-year-old Ms. Lee traveled to Philadelphia to mark the federal holiday she is credited with creating as the "grandmother of Juneteenth." 
There is no denying that extensive structural, systemic, covert, and outright racism still persists in America today. On days like Juneteenth, we can draw hope as we look at people from all walks of life who are advocating and working towards a more just union as we each do our part to stand stronger together. That's something to celebrate and honor. In the words of Desmond Tutu, "My humanity is bound up in yours, for we can only be human together."  
I'm sending you strength and love.
Soaringwords is the power to heal.
Lisa