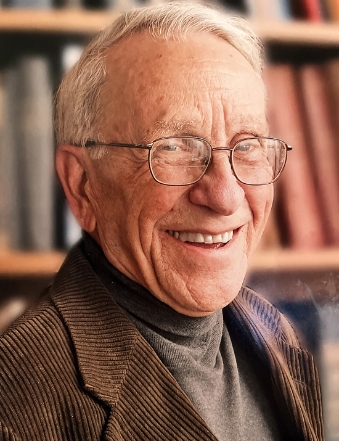 Two days ago, I attended the funeral of Rabbi Simon Glustrom, my family's Rabbi throughout my childhood. He was a welcome presence who presided over important lifecycle events throughout my childhood including my bat-mitzvah, the coming of age ritual ceremony for 13 year old. He also was one of three Rabbis who stood under the wedding chuppah (canopy) when I got married 38 years ago. 
Life is about showing up. So when I got the email condolence announcement, I immediately called my mother and we made plans to drive to New Jersey to attend his funeral. Walking into the sanctuary of my old synagogue was a little bit like stepping into a time capsule to my childhood. My mother and I sat in the same row we used to sit in as several family friends did the same—including some of their grown children who were my playmates, confidants, and sidekicks. I noticed how everyone had aged over these past 40 years. There were also empty seats where fellow congregants—those of beloved family members and friends who are no longer physically with us—once sat.  
I had rescheduled a few meetings that day and was grateful for my colleagues' empathetic replies. I was also grateful for how much better things are these days when people are more comfortable sharing their authentic, multi-dimensional, non-linear lives in a professional context. I remember back in the 1990s when colleagues felt they had to lie in order to sneak away from the office to attend their children's soccer match or school play. These days, workplace culture is shifting to give people more latitude and respect as employers better understand work-life balance. Thankfully, today most people appreciate that a meaningful life requires us to show up for those moments and occasions that truly matter. So I pulled out a black dress from my closet, grateful to be able to show my respects to a person who had dedicated 41 years of his life to making a difference in the lives of others.
Earlier this year, I had the privilege of showing up to attend a different kind of tribute: A milestone birthday for my dear friend, Leisa. Her guest list included everyone who had made a difference in her life—her besties, neighbors, daughter, nephew, and "chosen" family. I was part of the set-up crew who got there early to arrange the room and witness how the positive energy and decibel level expanded exponentially as more time elapsed and the room became filled with 75 people who were part of the celebration for a truly outstanding person. Everyone had been invited to bring a roast, a toast, or a song in honor of the birthday woman. It had all the necessary ingredients for a fabulous birthday party: great food and lots of it, drinks, and the most incredible stories, tributes, jokes, and heartfelt tales of overcoming life's hurdles to share our gratitude towards our beloved friend and role model. The next morning, Leisa and I recapped all the highlights when she declared that everyone should experience this kind of celebration. People often save tributes for funerals, but why not also celebrate these things while we are alive? 
So today I'm inviting you to show up. Send a gratitude letter or do a gratitude visit—two of the most powerful, proven Positive Psychology interventions to enhance the wellbeing of the giver and the recipient. You simply spend a little time gathering your thoughts and arrange for a time (in person, on the phone, or on Zoom) to tell someone how they specifically made a difference in your life, why they matter to you, or how their kind words, actions, or a decision they made altered or elevated who you are today. 
I'm sending you strength and love. 
Soaringwords is the power to heal.