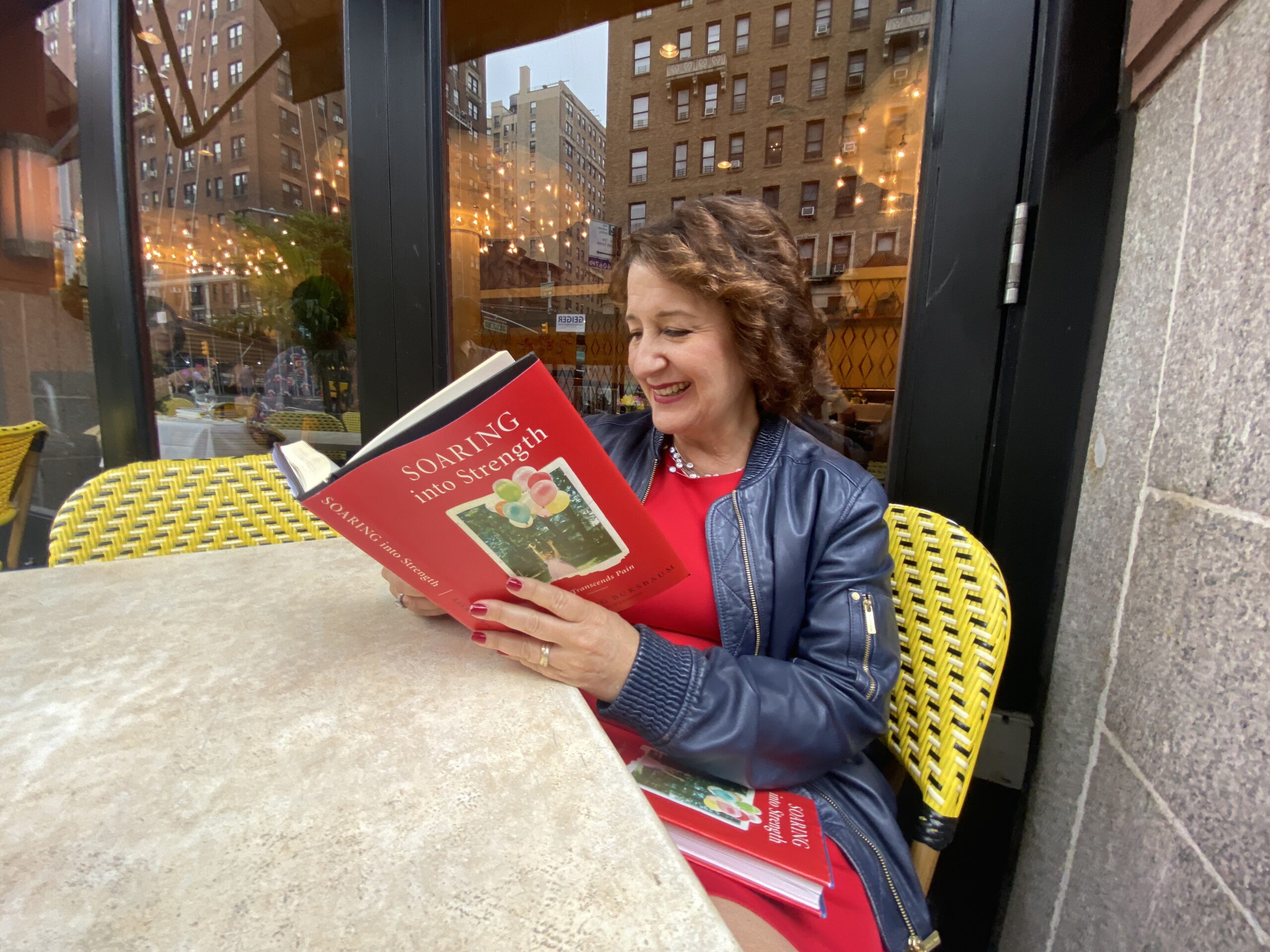 There's something so delicious and thrilling about cracking open a brand new book. 
Who will you encounter? What will you discover that's unknown to the characters but obvious to you? How will you be transported to different destinations, cultures, and times? One of my favorite activities is to get lost in a great book. Historical fiction and memoirs are my go-to genres but I also love biographies about people who left this world better than they found it. As a published author—insert shameless plug for SOARING Into Strength: Love Transcends Pain—I wanted to share the stories that mattered most to me. My memoir details a trifecta of trauma that happened in a 10-month period that changed the trajectory of my life. When my family's world imploded, I felt as if I had become irrevocably damaged. Instead, I discovered that I was stronger than I could have ever imagined. I launched Soaringwords, a global nonprofit organization, to help people take active roles in their self-healing to experience greater physical, emotional, and mental wellbeing. As a storyteller, writing a book was a wonderful vehicle to reach people from different cultures, countries, and phases of life to remind them that strength and greatness reside at the core of their being, regardless of any circumstances that are happening in their lives. According to Dr. Jamie Pennebaker, a social psychologist who is the leading world expert on positive narrative, stories are a vehicle that help us make sense of the events that comprise our lives. Stories provide a sense of stability when things feel out of control and they enable us to reframe our narrative to reflect our values and aspirations. 
Another compelling reason that motivated me to write my first book was to give readers the opportunity to get to know and love my quirky, thoughtful, and wonderful family and "chosen" family through stories that make people laugh and cry, often on the same page. For centuries, stories have united people and enabled us to understand each other in profound and meaningful ways that delves way below our surface differences. I know that this is true because I receive emails from readers each week telling me how the stories in my memoir and on this blog inspired them. Often they share their personal stories of post-traumatic growth, resilience, and hope. 
Reading is a life-long passion that never gets boring because every book opens a window into a new reality seen through someone else's perspective. That's why every single room in my apartment is filled with bookshelves—except the washrooms!
I recently finished reading The Measure by Nikki Erlick, a riveting thought experiment in which every person on Earth receives a box with a red string inside and the inscription "The measure of your life lies within." Some people receive long strings and some receive short strings. Throughout the book, we spend time with a dozen characters and see the impact that this measure has on their lives. Some people open their boxes while others decide not to do so. This book will surely make you think about your mortality and probably give you heightened gratitude when you wake up tomorrow morning. I'm halfway through The Making of Another Major Motion Picture Masterpiece, Tom Hanks' novel that takes us behind-the-scenes of the making of a superhero epic. This page-turning tale begins shortly after World War II and sweeps us all the way to a contemporary Hollywood set. Few actors have more film experience than Tom Hanks who, in addition to being a beloved and talented leading man, proves that he's also an exquisite author. 
I've got at least 10 other books on my night table waiting to be devoured. Whether you read your books in hardcover, paperback, eBook, or audio, you're always in good company when you have a good book by your side. In honor of Read a Book Day, I hope you are inspired to be the hero or heroine of your story. 
I'm sending you strength and love. 
Soaringwords is the power to heal.
Lisa