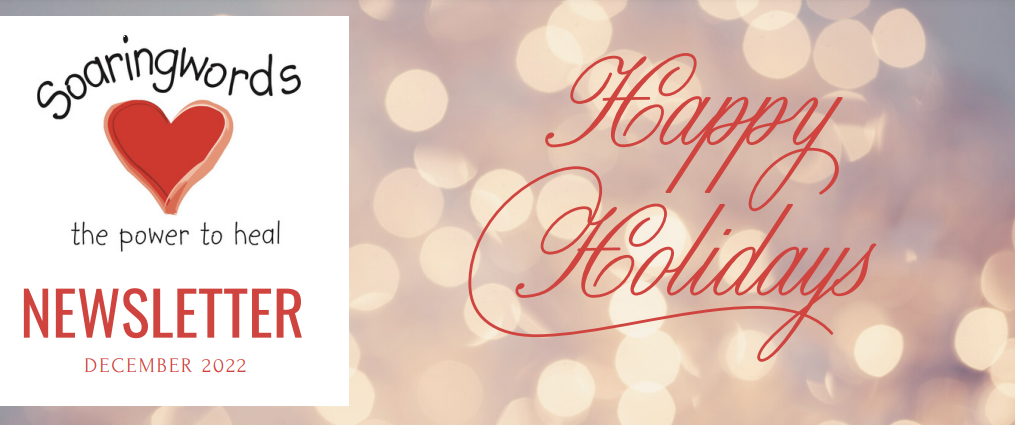 Read the December 2022 Newsletter HERE
Are you ready for something wonderful, abundant, comforting and true? Sign me up today! Seriously, I don't know anyone who isn't ready to step into a place of goodness, wholeness, civility, and hope. The poet Rumi's words "What you seek is seeking you" were a defining call to action in 2022 as we built scale and sustainability. Now, the Soaringwords team is ready to share the gifts we've created to make abundant health accessible, regardless of challenges or socio-economic status. In this edition of the Soaringwords newsletter, we share a recap of the projects we completed in 2022 and what's in store for 2023 as we continue our mission to help people around the world activate their agency, resilience, and hope.
I'm sending you strength and love.
Soaringwords is the power to heal!
Lisa Honig Buksbaum, CEO & Founder, Soaringwords