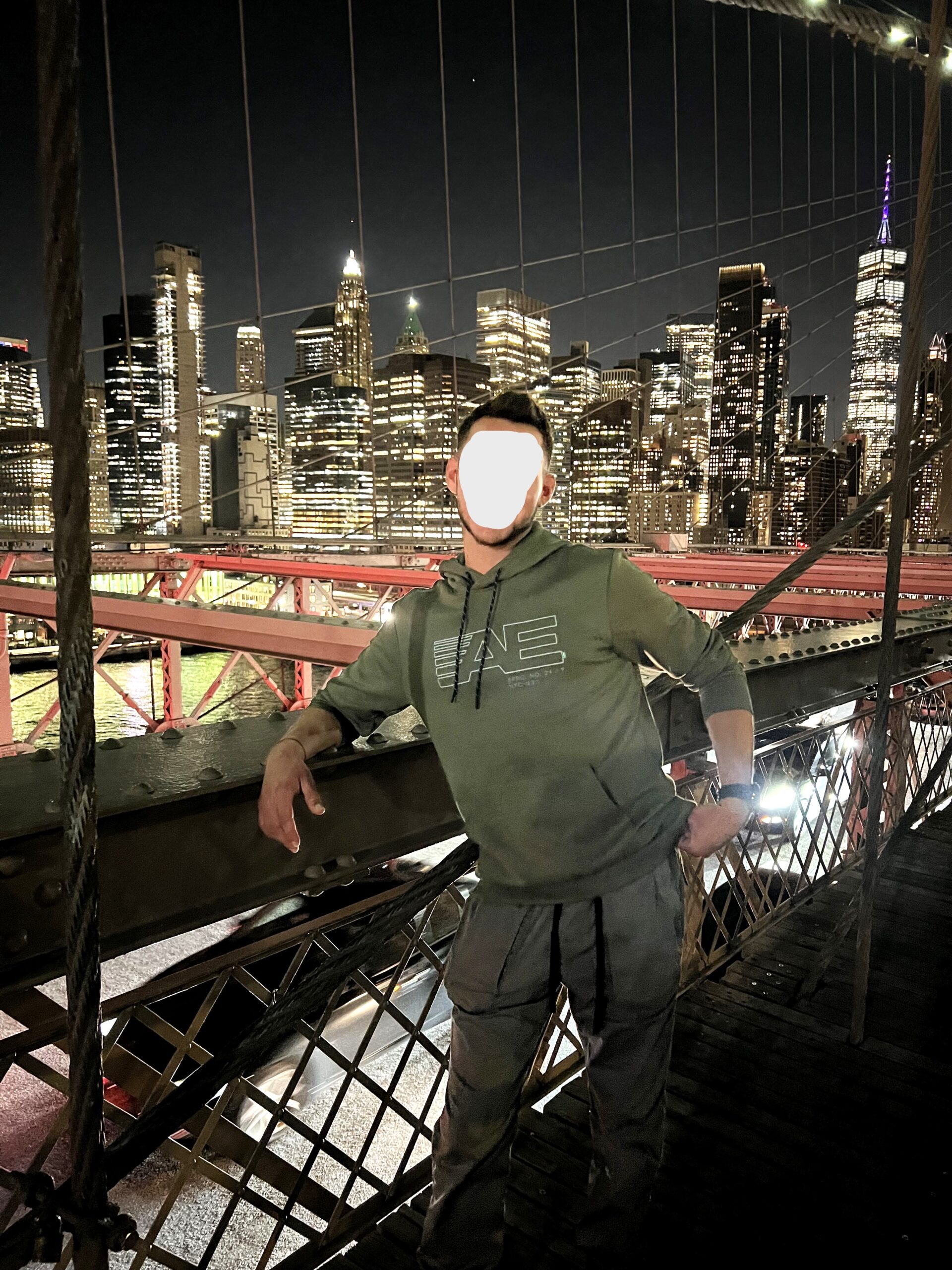 Three weeks ago, my great nephew visited New York City for the first time ever. He was an energetic, exuberant tourist—visiting the Statue of Liberty, Chinatown, Times Square, and seeing a Broadway show. We spent so many hours together walking and talking as we meandered through Central Park, Lincoln Center, and walking over the Brooklyn Bridge. My 20-year-old nephew is the whole package. He's a person everyone is drawn to because he's handsome, charismatic, empathetic, and has great faith in humanity, always finding the good in people. His visit to New York City was so nostalgic for me because it reminded me of the times when both of my grown sons had enormous appetites—and also used a lot of hair product!  
Early Saturday morning on October 7 when thousands of Hamas terrorists entered Israel, my nephew was shot while defending civilians during a savage terror attack where many people were gunned down by the terrorists. Within hours, he underwent surgery in a nearby hospital before being airlifted to an orthopedic surgery unit in another hospital. On Monday morning, his mother called to tell me that he is in stable condition and out of harm's way. 
I love him dearly and know that he will do everything in his power to recover physically. My nephew is a combat soldier and is one of the most positive and bravest people I have ever met.  Having had the honor of working with dozens of doctors, scientists, and hospital leaders in Israeli hospitals, I am confident that they will help my nephew with his physical therapy and rehabilitation. I am sending strength and love to the medical and therapeutic professionals who will be supporting the hundreds of thousands of people impacted by this war as they process their trauma once the Hamas terrorists have been stripped of their military capabilities and the families impacted by this catastrophe can start rebuilding their shattered lives.
Lisa